01 July 2016 (Abu Dhabi).
His Grace Archbishop Giuseppe De Andrea (1930-2016)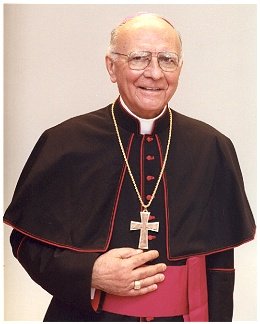 With profound sorrow, we announce the passing away of 
His Grace Giuseppe De Andrea, former Nuncio in Kuwait, Bahrain, Yemen and Qatar and Delegate to the Arabian Peninsula (2001-2005)
, in Rome on 29 June 2016.  
His Grace was hospitalised following an emergency on 19 June. The funeral takes place in St. Peter's Basilica, Rome at 10 am on Friday 1 July 2016. 
Bishop Paul, who received the news while presently away on holidays, has asked for special prayers to be offered for the Archbishop in our Churches.